Our integration with Slack on macOS is not automatically handled, you need to do the steps below to start using Lumina Plus on Slack.
1. Download the right version: Slack v4.24.1 or above from Slack website
The same Slack app downloaded from App Store will NOT work with Lumina Plus.
2. Install the Slack app.
3. Open Terminal and paste this command to Terminal:
4. Enter your mac's password and press enter. This will enable Lumina Plus on Slack.
5. Open the Slack app (Restart the app if you had it opened).
6. Go to Slack -> Preferences -> Audio & Video -> Select Lumina Camera - Plus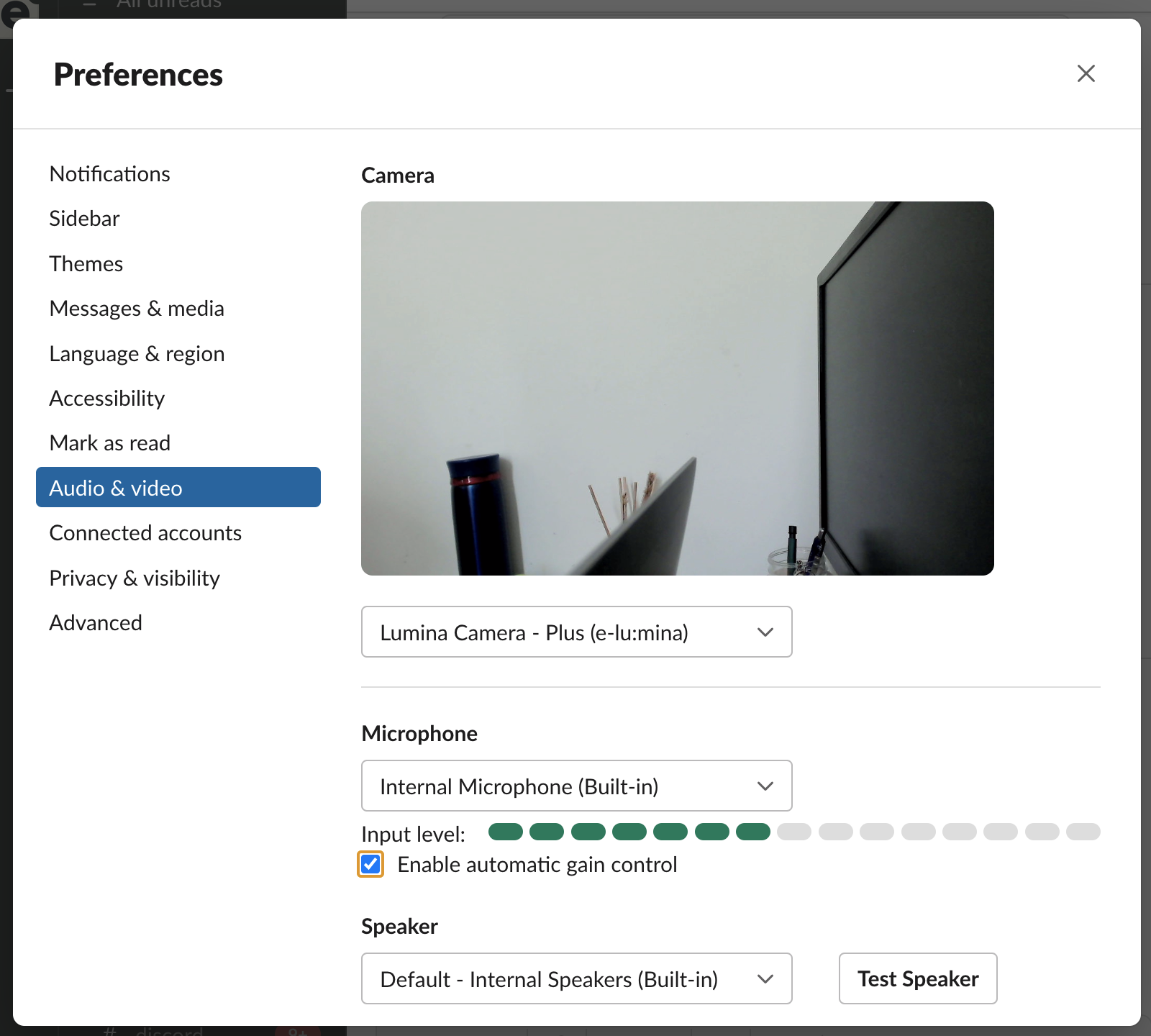 7. You can use Lumina Plus for your Slack calls.