1) Difference between Raw and Plus mode ✨
Raw Mode ?
Video feed directly from the camera, with options to adjust exposure, brightness, hues, etc. settings in the Lumina app
Works better for older computers with less powerful CPU
Plus Mode ➕
Video feed with extra features such as cameraman (adjustable in Framing tab), blur (adjustable in Detail tab), and name badge effects
Includes raw mode setting adjustments within the Lumina app
2) Choose Lumina Plus on your video calls
Open your video conferencing app (Zoom, Meet, Teams...)
Select Lumina Camera - Plus

under camera options.

For example, on the

Zoom

app, you can go to the "Video Settings" and select Lumina Camera - Plus in the camera options as shown below:
​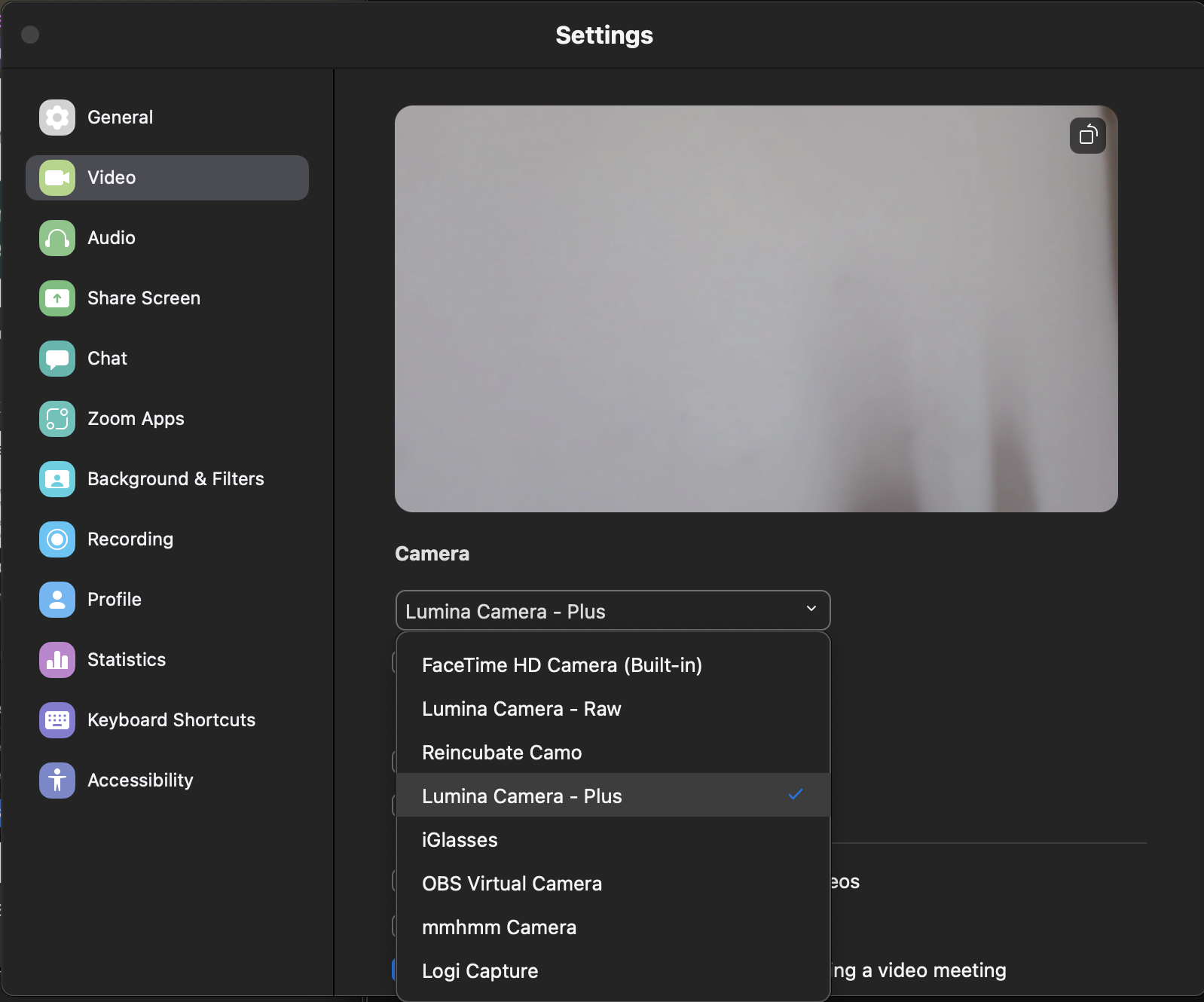 3) Lumina App on the Tray Menu
When you close the Lumina App or when the Lumina app hides, you can open it again through the tray menu as shown below:
| | |
| --- | --- |
| | |
| macOS | Windows |
You can click on Show Menu to get to the main control page of the Lumina App.​
4) Lumina Camera LED Indicator
Lumina has two LEDs, the camera LED and the microphone LED. These LEDs turn on when in use.
The microphone LED also blinks once shortly after the camera is plugged in. There's a known issue for microphone LED on macOS Monterey, read more here.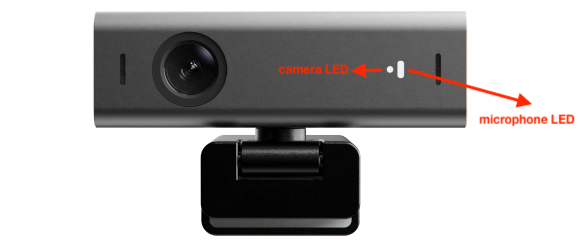 5) Difference between Firmware and Software
To put it simply, firmware is the program inside the camera. Software is the Lumina Studio App you installed on the computer to help control the colors and use the AI features.
Updating both the firmware and software regularly is essential to getting the latest bug fixes and ensuring they work properly.