This is the initial release of the Lumina for Windows which gives users access to key functions such as Exposure, Saturation, Zoom, Blur, Cameraman, and other controls as well as saving custom profiles. Users like you can tune and save camera settings to get great video quality.
⚠️ Known issues currently being fixed:
Known issues with older 32-bit Zoom clients.
Please download the latest 64-bit Zoom App (PC is mostly 64-bit these days) 64-bit Zoom Installer or Lumina's Mirror

Auto Color Tuning has been temporarily disabled due to instability in various lighting conditions. For now, please set the white balance to Auto and use the Red / Blue sliders.
Notes Before Installation
Login with the license key from your account activation email or click Get License in Lumina App. Learn more here.
Plug Lumina directly into your computer

Docks, Adapters, and Monitors hubs may introduce potential issues to USB communications.
Setup Instructions
Open the installer. User Account Control popup will appear, click Yes
Click Next to continue, then click I Agree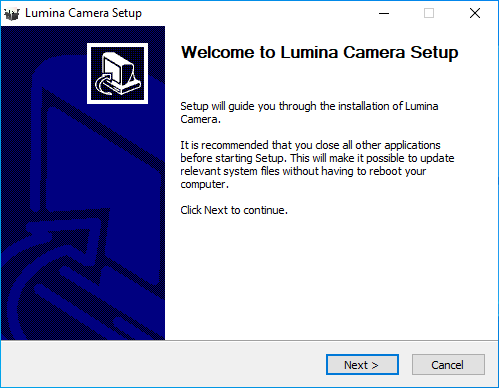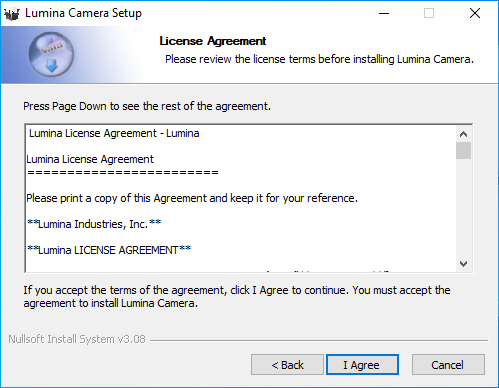 3. Choose your installation location. You can change the installation directory by clicking Browse
⚠️ We recommend installing the app in the default directory for easier configuration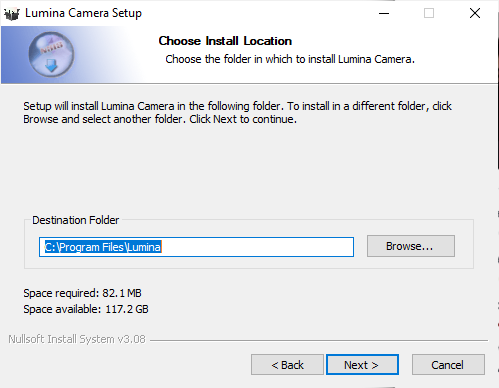 4. Choose Start Menu Folder for Lumina app (or just click Next)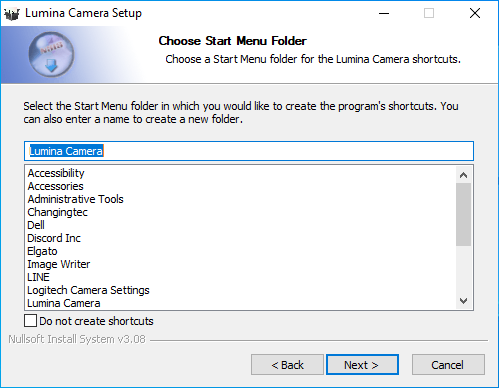 5. Click Install and wait until the installation is completed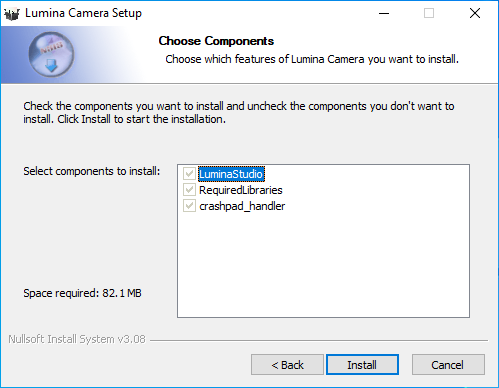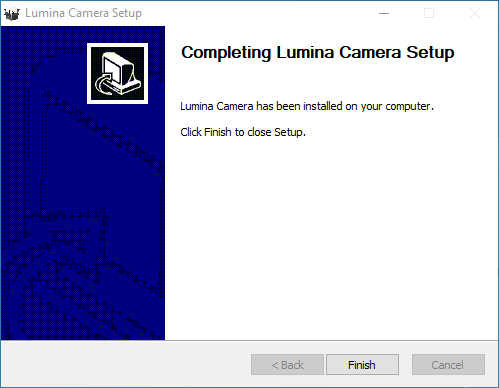 6. Open the Lumina app in your desktop shortcut or search for Lumina app in the Windows start menu
7. Make sure to plug in your Lumina Webcam.
8. Enter your License Key. On how to generate the License key, please read this guide.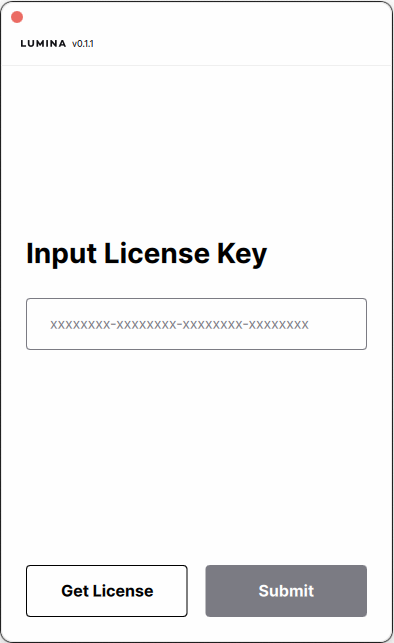 9. Then, fill in the short questionnaire: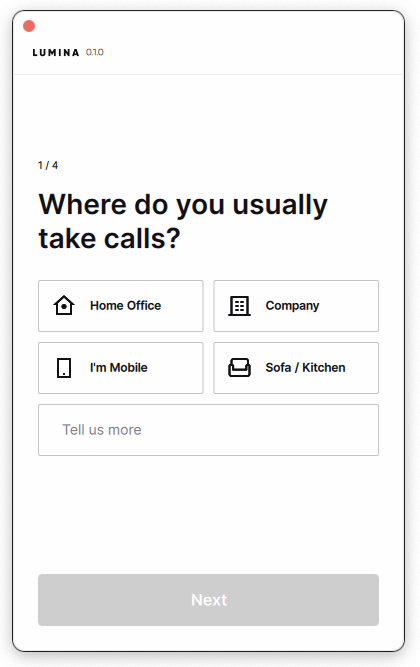 10. Your Lumina app is ready to use. Get ready to look awesome in your meetings! Learn more on how to use Lumina here 😀
| | |
| --- | --- |
| | |
| Lumina not plugged in | Lumina plugged in |
Firmware Update
The built-in firmware updater is here!
⚠️ Please update the firmware, whenever a new update is available.
If the Update Available notification pops up inside the app, it will redirect you to the Update Page
Download and update the firmware.