Lumina built two different software installers to support the Intel Macbooks and the new M1 Macbooks.
To check your Macbook type, please navigate to the Apple menubar icon and select About This Mac.

Check that you are on the Overview tab.
Mac computers with Intel processors will show an item labeled Processor, while Mac computers with Apple silicon (M1 chip) will show an item labeled Chip.
M1 Processor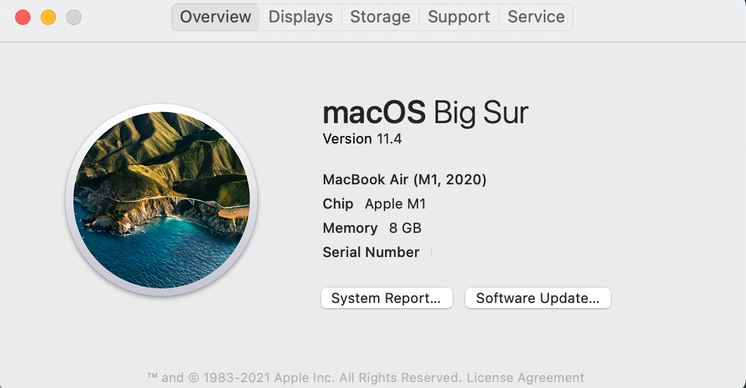 Intel Processor
Known issues currently being patched:
General Issues:
Auto Color Tuning has been temporarily disabled due to instability in various lighting conditions. For now, please set White balance to Auto and use the Red / Blue sliders.
macOS Monterey specific issues:
14" Macbook Pro has issues with USB Cameras, so if you are on OS Monterey make sure to get all Apple patches, especially up to 12.0.1.
Microphone LED issue, where the camera is not in use but the microphone LED is always on after plugging into the computer. This can be fixed by following these instructions.
Limitations we cannot fix:
2014 Macbook Pros using older

Intel Iris GPUs

will have small artifacts on background blur due to

Intels' OpenCL compiler

errors. Cannot be fixed by Lumina.
Some Apple applications purposefully ignore software camera devices. FaceTime and Safari can only use the Lumina RAW camera (no AI features). This is true for other similar apps, such as OBS, SnapCamera, iGlasses, etc.
The Lumina MacOS Beta currently gives users fine control of camera settings and colors, as well as our AI Background Blur and Cameraman features. There are still some early bugs and fixes coming out, so please upgrade to the latest version and check the changelogs for details.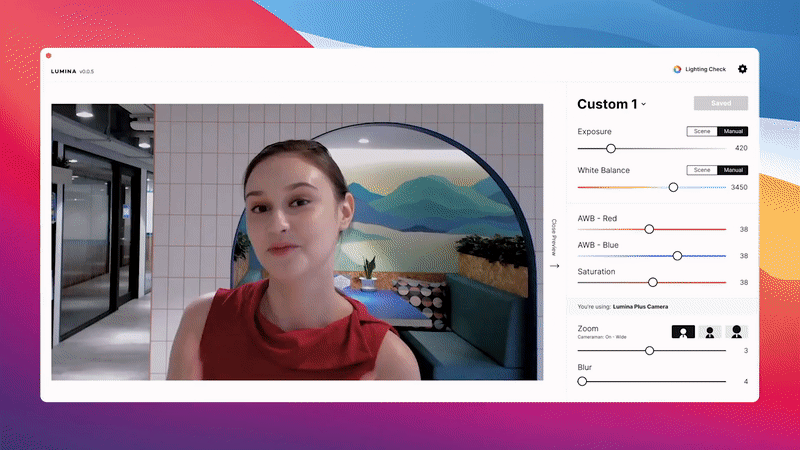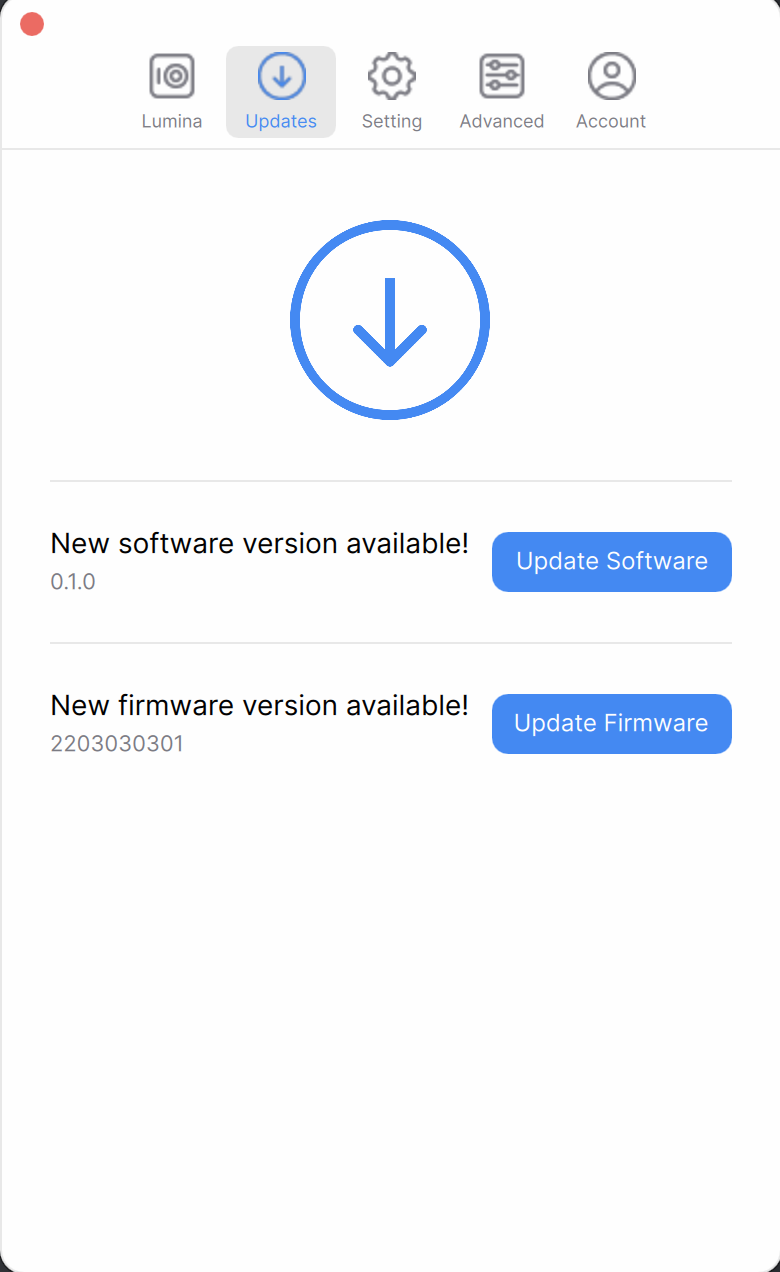 macOS Setup Instruction
1. Download the correct installer on your Account page.
2. Open the installer.
3. Click Continue and then click Install.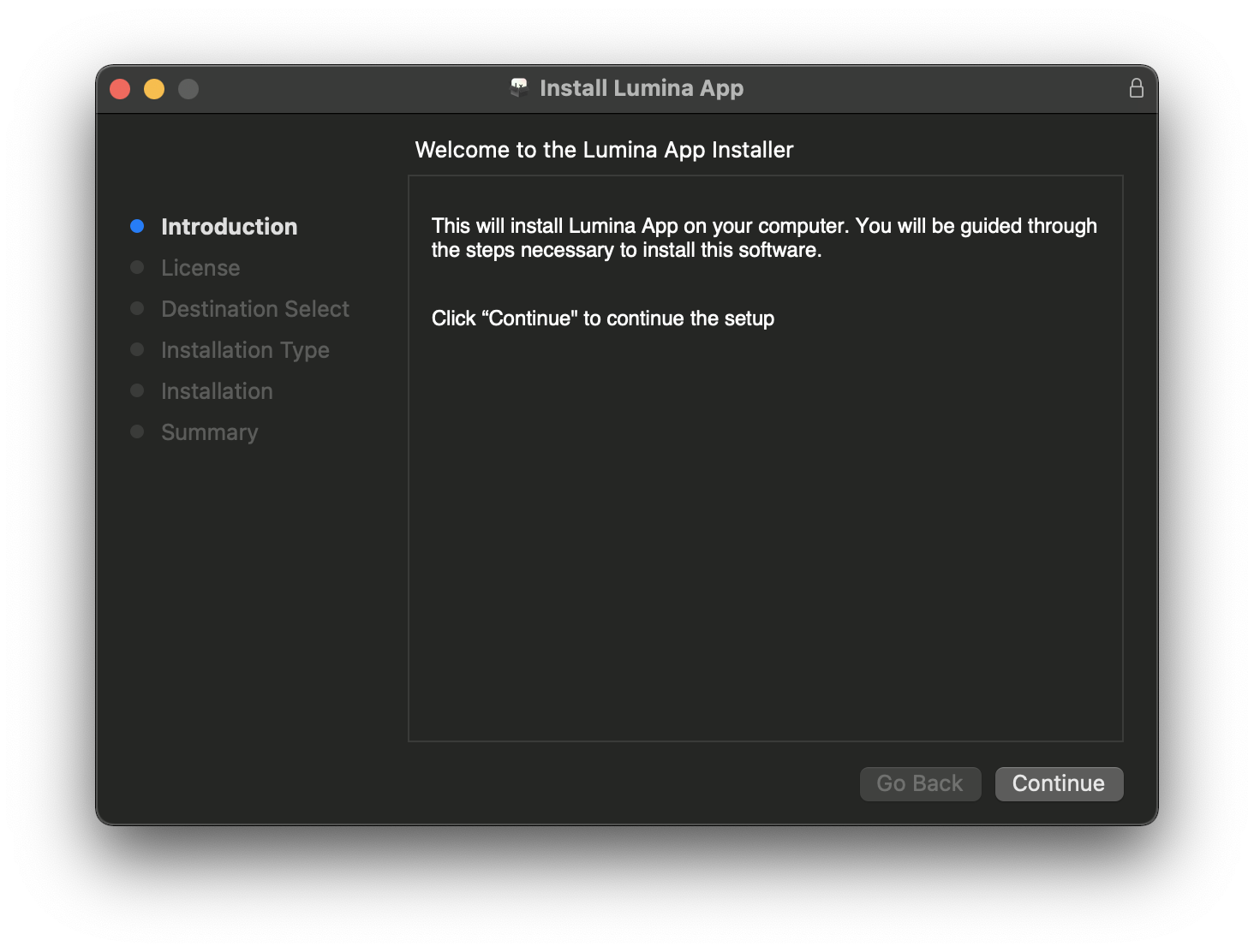 4. Wait until the installation is completed.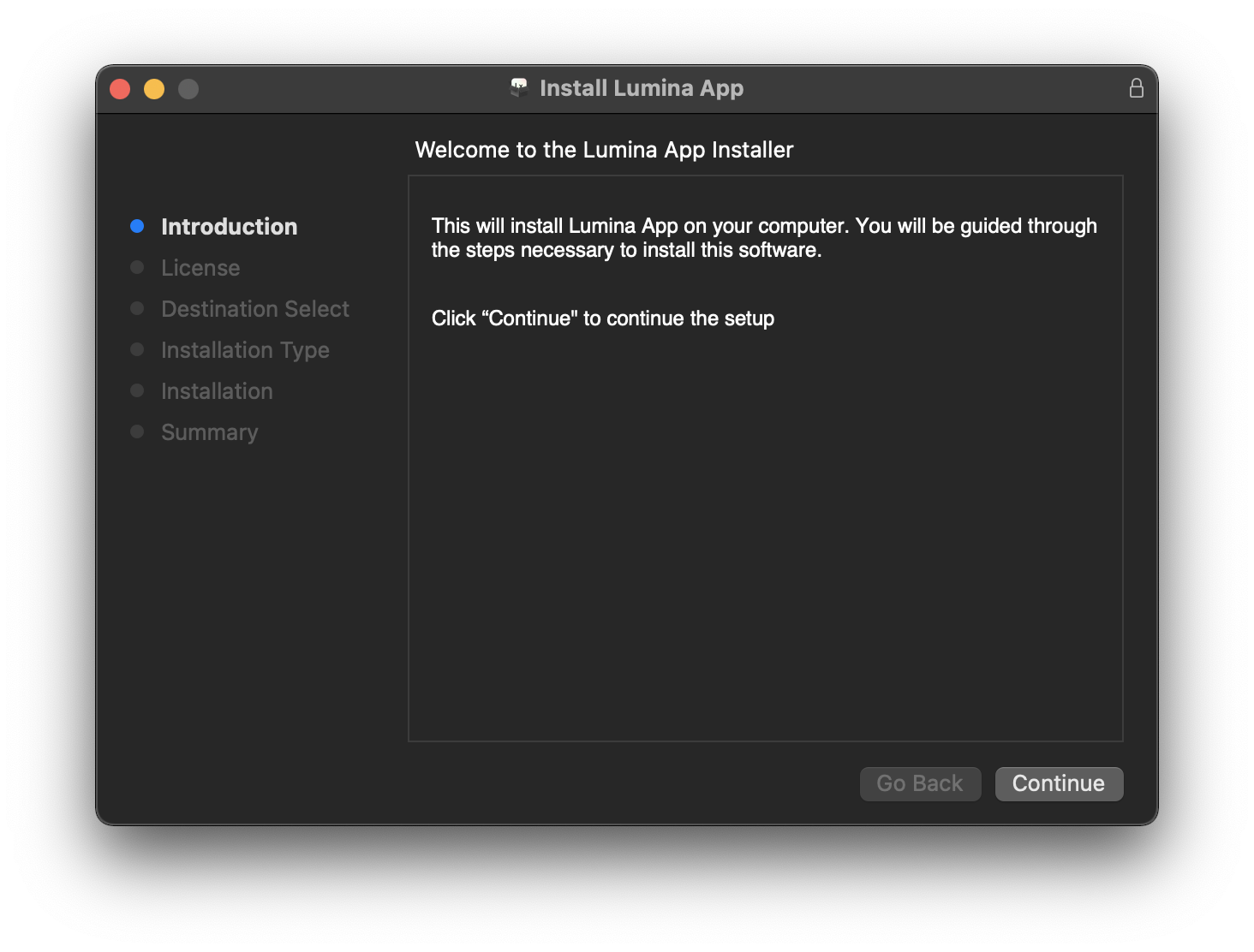 5. Open the Lumina app in your Application folder or from your Launchpad.
6. Click OK to allow the Lumina app to access the camera.
7. Enter your License Key. On how to generate the License key, please read this guide.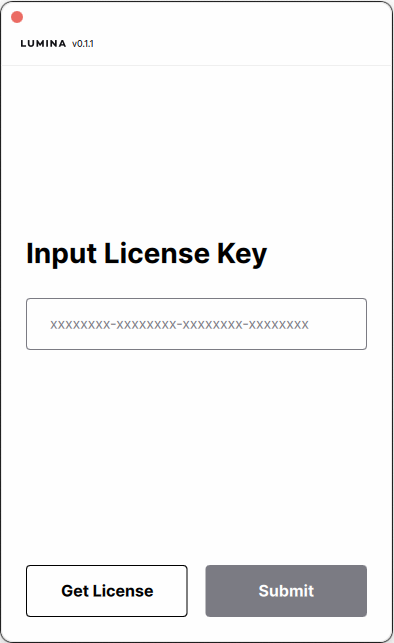 8. Fill in the short questionnaire.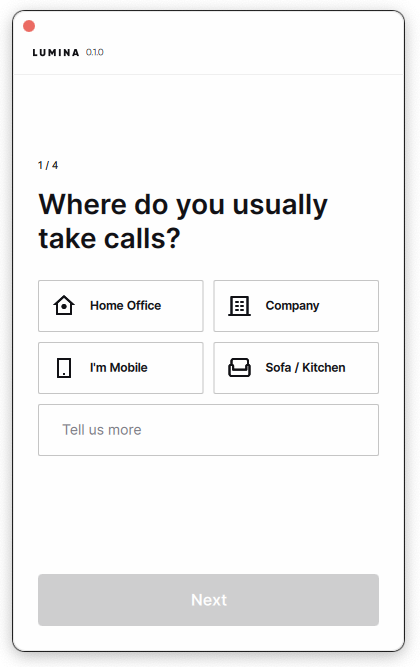 9. Make sure that your Lumina Webcam is plugged into your computer.
| | |
| --- | --- |
| | |
| Lumina not plugged in | Lumina plugged in |
10. You're all set! Learn more on how to use the Lumina here.