Lumina built two different software installers to support the Intel Macbooks and the new M1 Macbooks.
To check your Macbook type, please navigate to the Apple menubar icon and select About This Mac.

Check that you are on the Overview tab.
Mac computers with Intel processors will show an item labeled Processor, while Mac computers with Apple silicon (M1 chip) will show an item labeled Chip.
M1 Processor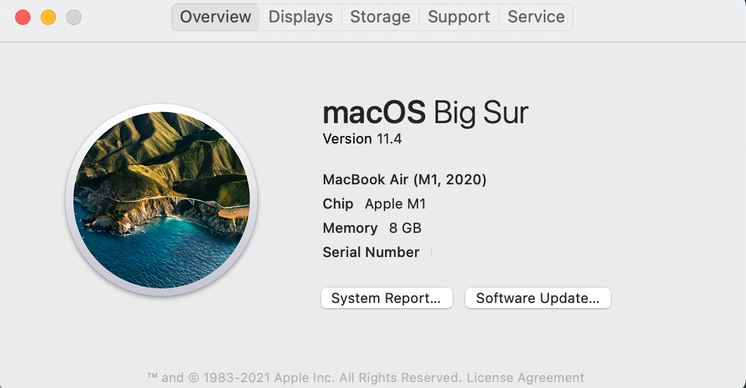 Intel Processor
Known issues currently being patched:
macOS Monterey specific issues:
14" Macbook Pro have issues with USB Cameras, so if you are on OS Monterey make sure to get all Apple patches, especially up to 12.0.1.
Limitations we cannot fix:
2014 Macbook Pros using older

Intel Iris GPUs

will have small artifacts on background blur due to

Intels' OpenCL compiler

errors. Cannot be fixed by Lumina.
Some Apple applications purposefully ignore software camera devices. If you are on Lumina Studio App v.0.1.20 and prior, FaceTime and Safari can only use the Lumina RAW camera (no AI features).